bandeau-1-1290x520


Commissions
Teeth, grooves, keyways,… the experts at the Gailleton Group produce the parts that are commissioned by you…
Subset production
The Gailleton Group's specialist teams produce subsets that are ready for assembly on our customers' premises.
Know-how
From general engineering to adjustments and gear production, our skills will enable you to find the solution, whatever your problem.
Complete parts supply
We take charge of the complete supply of parts according to the plans that our customers send to us.
Single parts
Single parts produced from drawings or copied from parts using a template, repairs, prototypes, spare parts… We are here to help.
Reactivity
With fifty machines and twenty-five employees, the Gailleton Group is on a human scale, making it flexible and reactive
Cutting-edge technology
Multi-spindle turning, machining centre, cutting, tooth and cylindrical grinding, we are equipped with the latest generation machinery.
Medium runs
Perfectly adapted for volumes of up to 20 000 parts per year, our machines are equipped with loading robots.
60 year'experience
Founded in 1961, our family-owned business regularly adapts to changes in technology. For three generations Gailleton has been a byword for expertise and reactivity.
Customer service in the Gailleton Group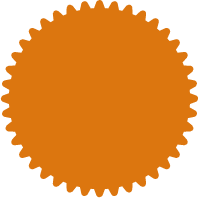 Customer,
service,
a virtue
at
Gailleton

Customer

Satisfaction

attention to
requirements

Technical
support

Reactivty
Flexibilty

Meeting
deadlines &
quality

Process
management